Roll over image to zoom in
Description
Dental Piezo Ultrasonic Scaler Self Contained Water
Description:
Introduction to 

ultrasonic dental scaler:
This ultrasonic dental scaler is mainly use for teeth cleaning and also an Indispensable equipment for teeth disease prevention and treatment. 
The new product sonic piezo scaling,perio,endo and autowater supply functions.User-friendly design, much more convenient when operating.Clinical Fluid are available for automatic water supply mode: Hydro-gen peroxide, chlorhexidine and sodium Hypochlorite,etc 
Characteristic:
1. Touchtone Style ,NC switches can be used to control all functions,easy to operate.
2. One-touch foot pedal,sensitive treatment.
3. Detachable handpiece can be 135℃ and 0.22MPa autoclave sterilization and to effectively prevent cross-infection.
4. Bottle water supply,in order to satisfy using pure water or disinfectant. 
Specifications for 

ultrasonic dental scaler:
1. Operating Frequency:24-32 KHZ
2. Supply Voltaged:2.4V DC,1.7A
3. Output Voltage:AC100-240V,50/60HZ
4. Inputlnlet pressure:1-5Mp
Packing list:
1)Foot pedal   1pc
2)Bottle     2pcs
3)Water Pipe   1pc
4)Charger    1pc
5)Working tip   (G1,G2,G4,P1,E1,E2 1piece each)
6)Spanner     1pc
7)0-ring     20pcs
8)Y-spanner   1pc
Measurement:415×326×108mm
Gross Weight:1.95KG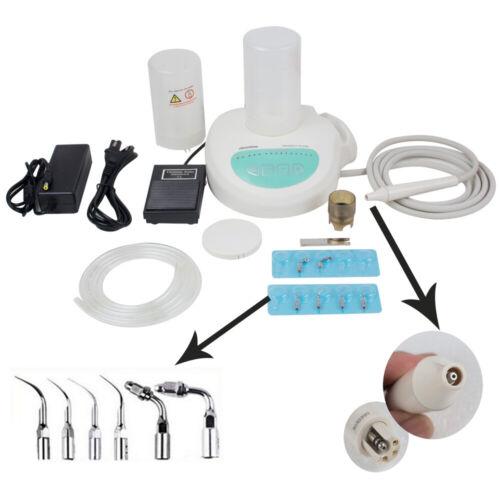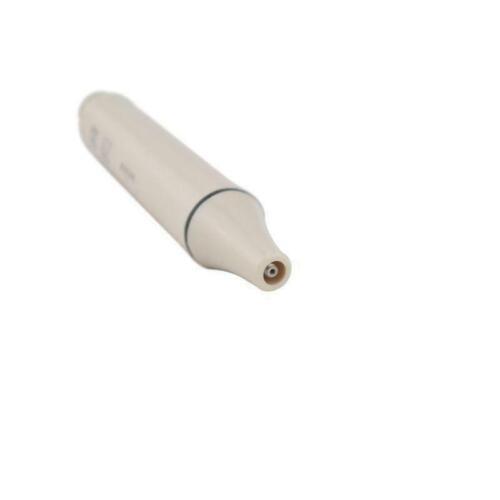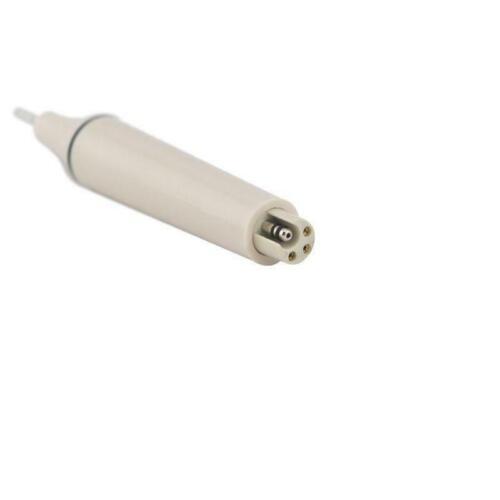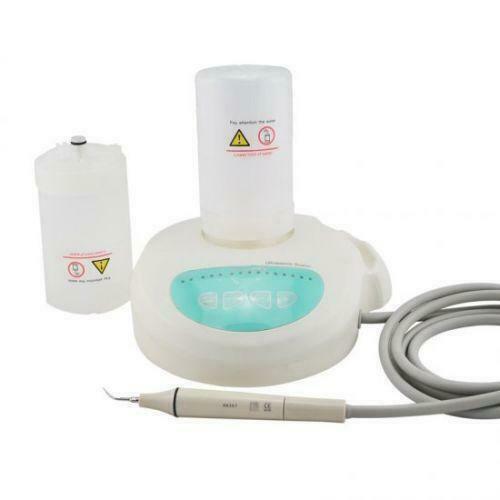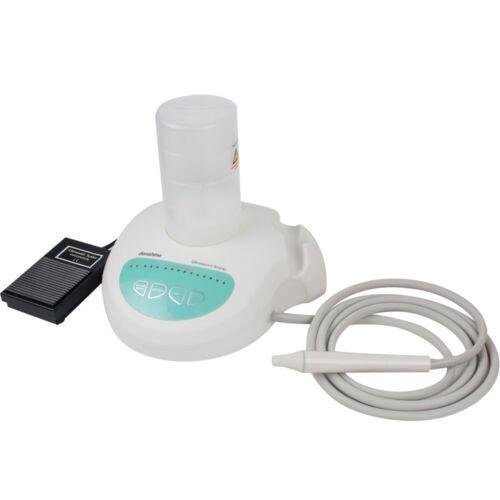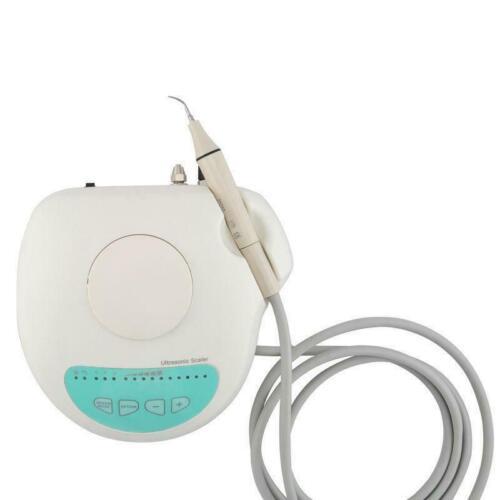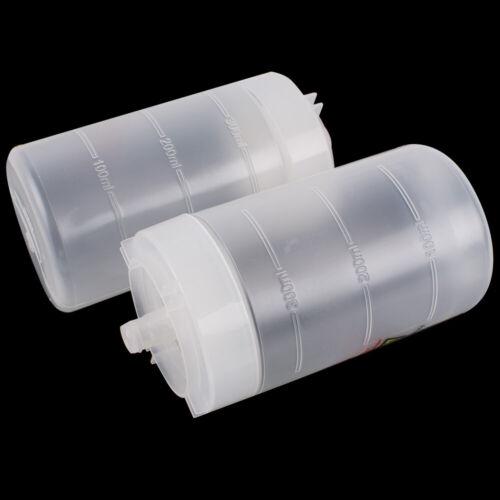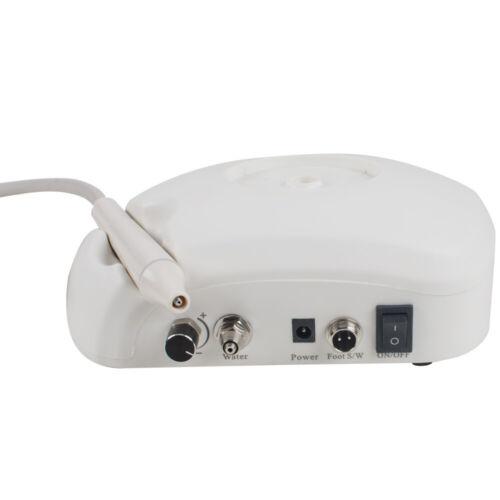 Payment & Security
Your payment information is processed securely. We do not store credit card details nor have access to your credit card information.