Roll over image to zoom in
Description
Perfectly match with the teeth whitening light and tray to achieve a better whitening at home. Most people can see noticeable whitening results after the first whitening process. Shining smile makes you more attractive.
The blue remineralization/desensitizing gel Reduce pain and repair burned wounds After first treatment and can be used to makeup the mineral lost while the bleaching session.Remineralization Gel is also known as Desensitizing Gel.
Each syringe has a secure cap to prevent leakage, maintain gel quality and preserve freshness to bring you healthy teeth.Can be safely used at home, in office, and easy to carry while traveling.
Teeth Whitening Gel Syringe have no harm to your gums, which is of the highest professional grade whitening gel used by dentists to remove years of teeth stains from wine, coffee, tea, soda, smoking and more.
Warning:
1.Keep out of reach of children.
2.If you have slight sensitivity, it is recommended to apply teeth desensitizing Gel gel during treatments.Not recommended if severe irritating symptoms occur.
3.Avoid contact with eyes or skin.If contact occurs,rinse with water.
Do not use if you wear braces have gum disease or any issuses with decaying teeth.
4.Do not use if you have had recent aral surgery or have any open wounds in your mouth.
5.This product is not recommended for pregnant or lactating women or children under 12 years old.
6.Do not swallow any of the gel.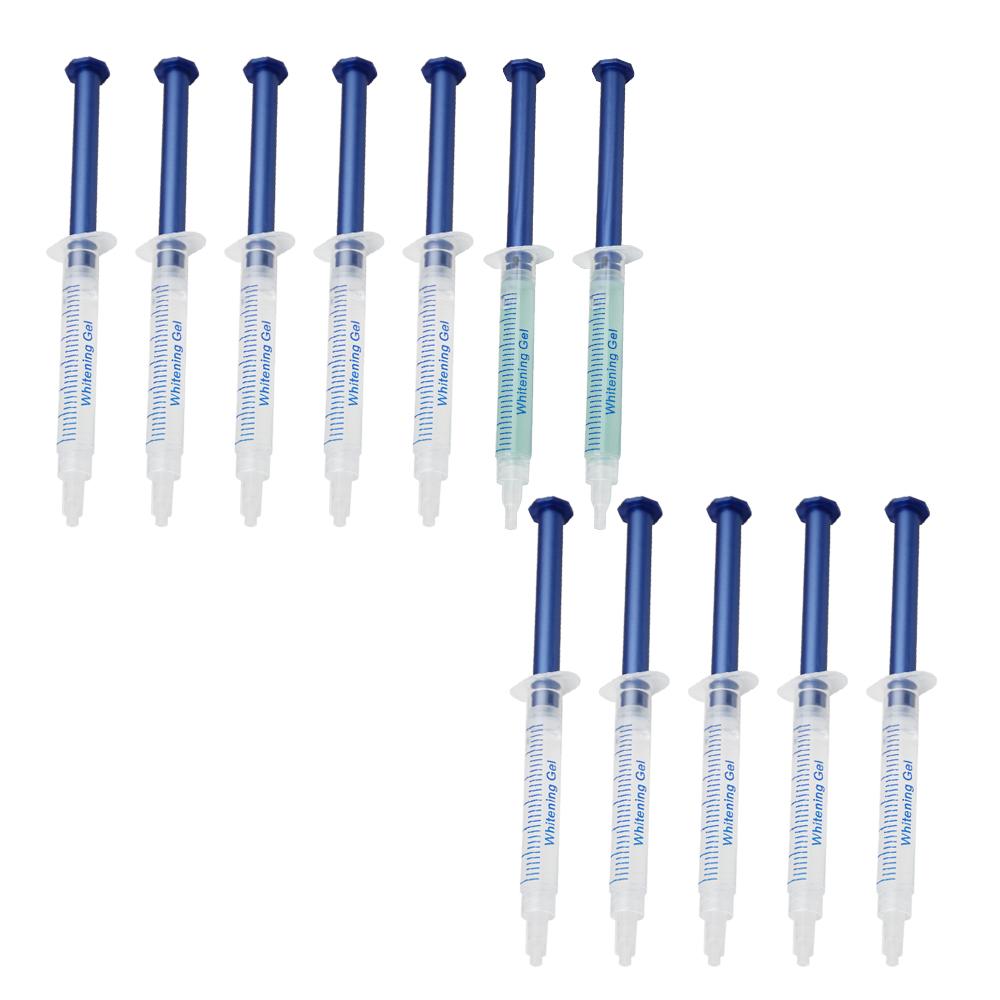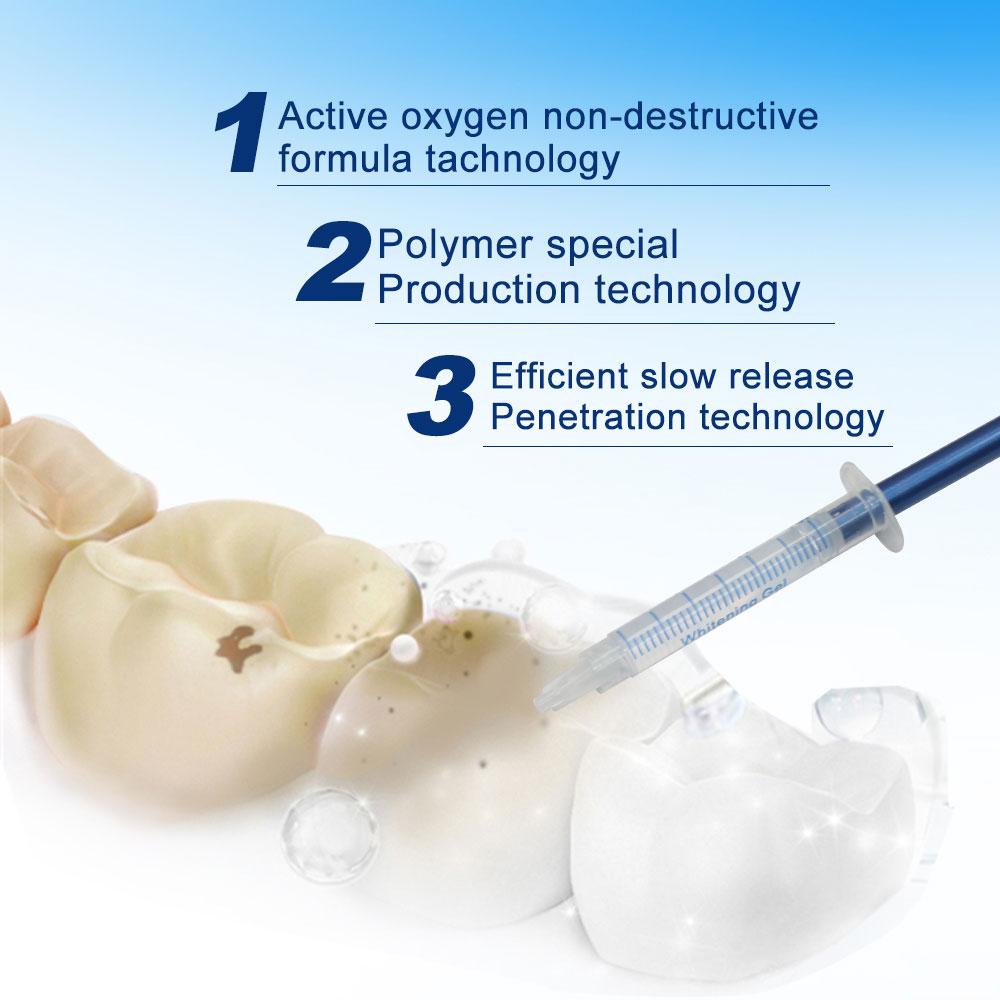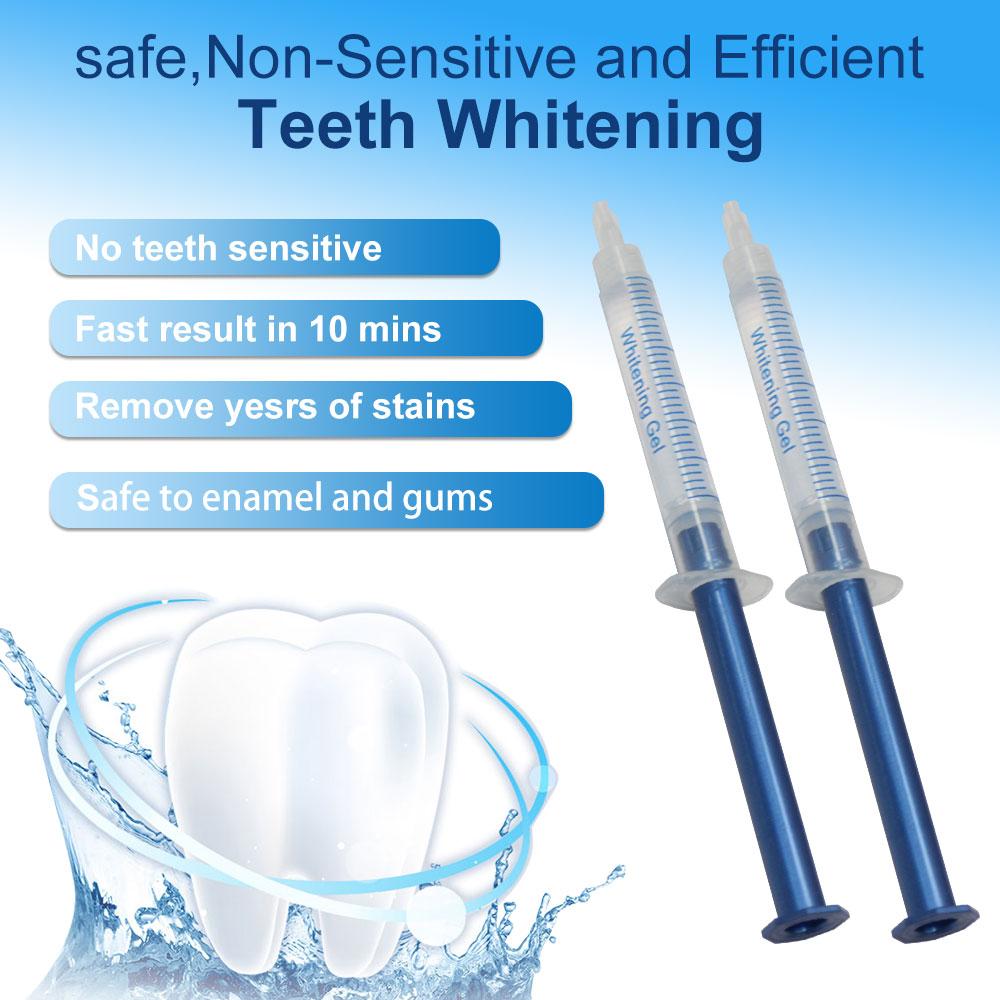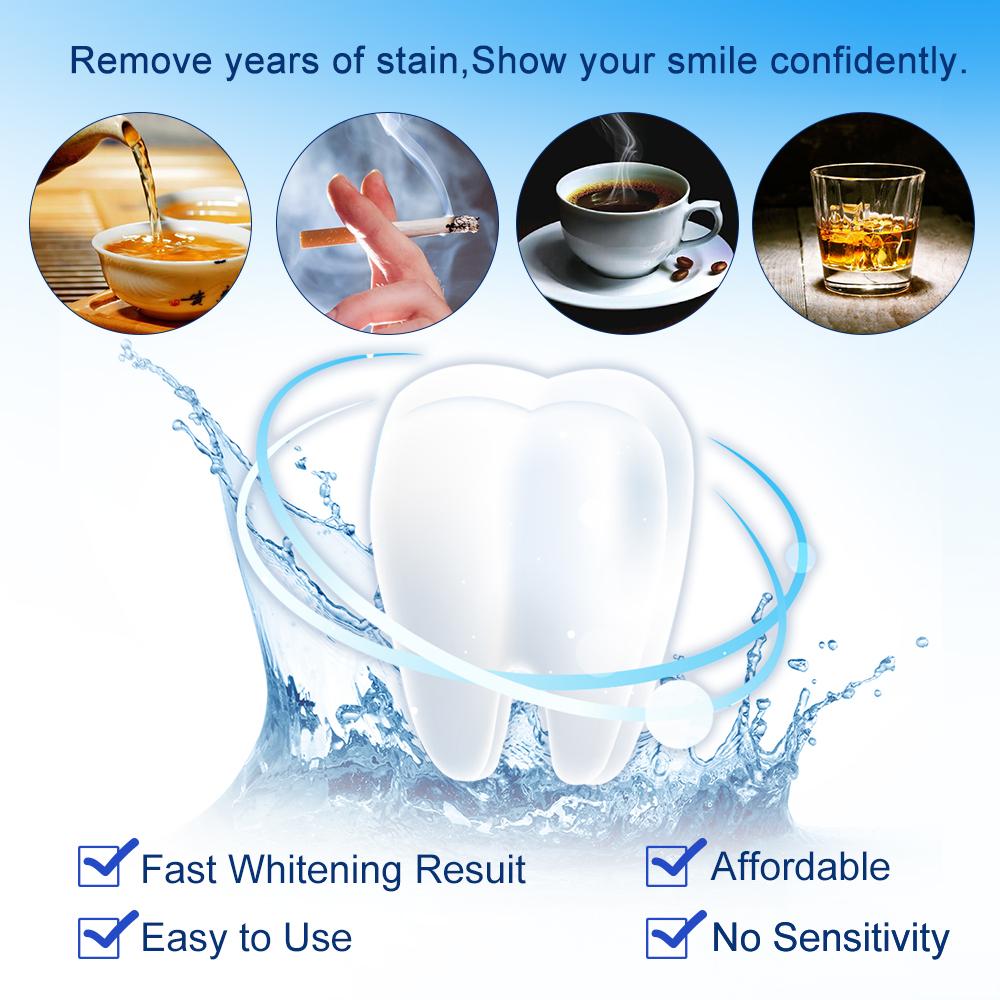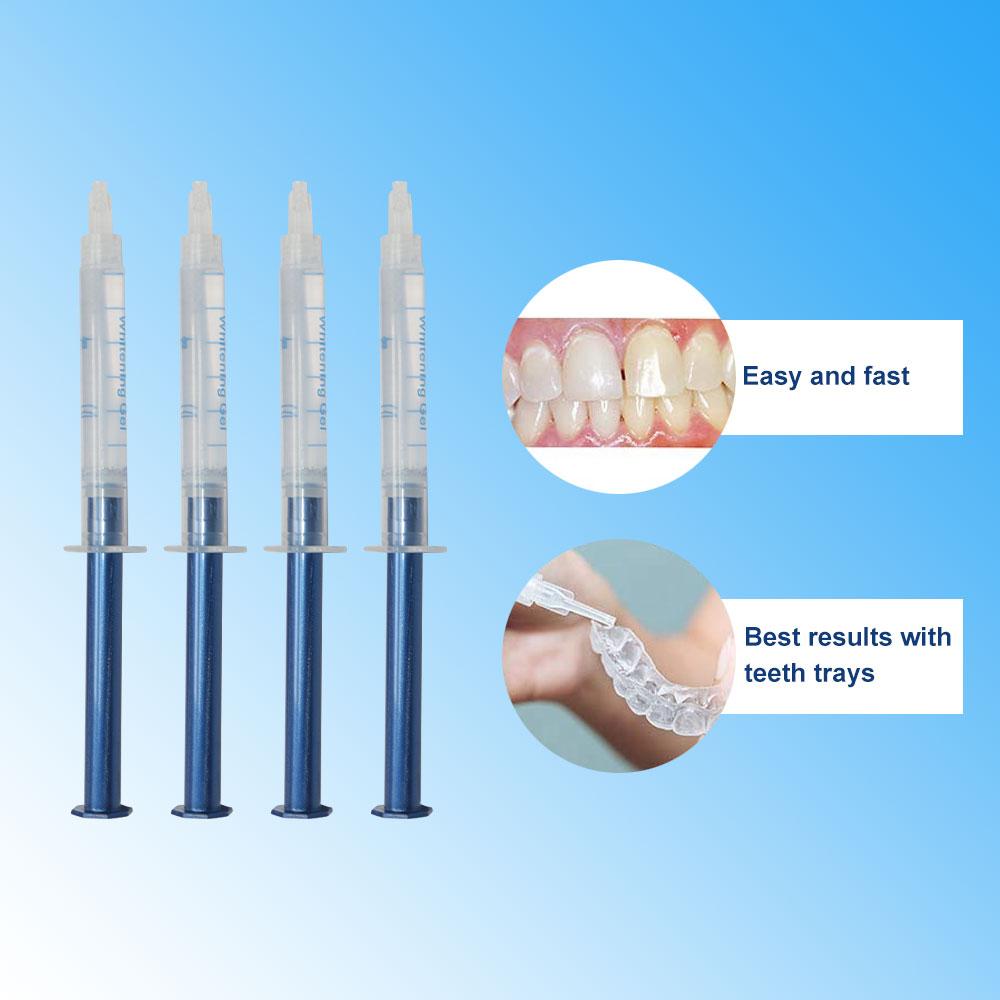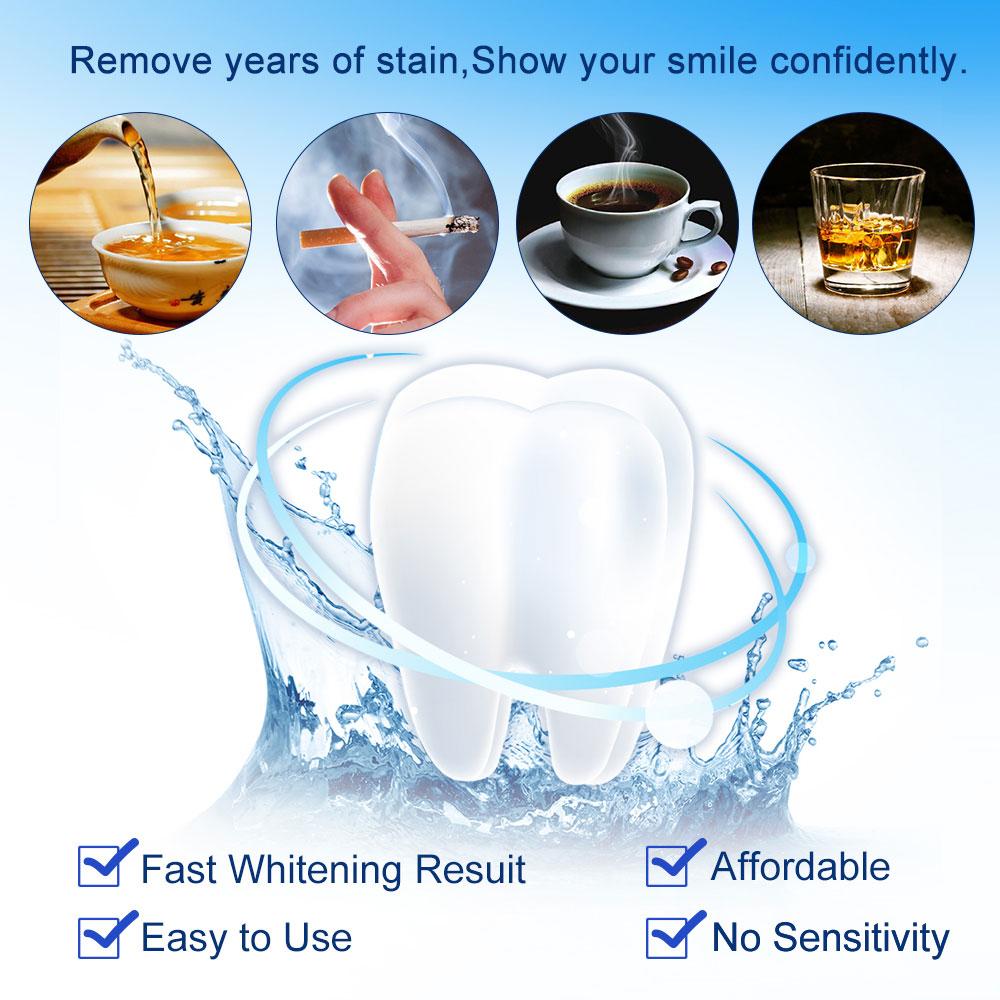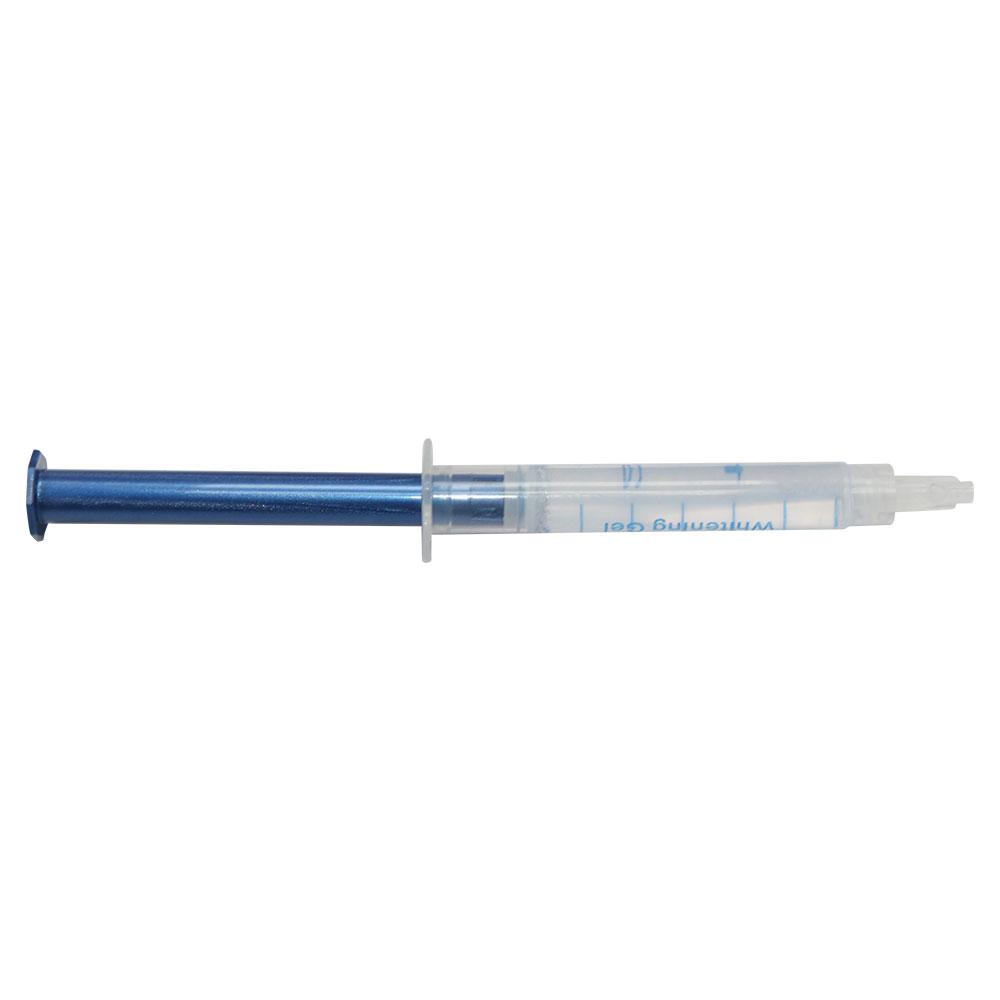 Payment & Security
Your payment information is processed securely. We do not store credit card details nor have access to your credit card information.