Roll over image to zoom in
Description
This kit can be used for teeth cleaning, teeth whitening and oral care, which can quickly remove stains on the yellow teeth caused by coffee, tobacco, genetic, tetracycline,food coloring, aging and other factors that may causediscoloration,and giving you a bite of whitening teeth.
32 LED bulbs include tri-light modes,blue cold light activate the teeth whitening gel to enhance its whitening effect, red light of a specific wavelength can help relieve tooth sensitivity,help slow down soreness.Red light and blue light can work simultaneously.
Come with 3pcs 2ml 35% CP teeth whitening pens,1pcs desensitizing gel pen,teeth whitening pen can whiten your tooth more effective and fast. And the desensitizing gel pen can protect enamel, help to get rid of sensitivity.
This device is simple to operate, comfortable and safe to use,and the teeth whitening pen with tip brush can easily apply whitening gel on any teeth you want to make it whiter.
HOW TO USE:
1.Rinse mouth piece and your mouth before use.
2.Looking in the mirror or cell phone to compare your teeth with shade guide paper to record which stage you are in.
3.Twist teeth whitening pen, until the gel flows to the brush.Apply the gel evenly on your teeth, both upper and lower.Do not brush too much gel, more gel won't give you a faster or better result.Each time use about 0.5ml-0.7ml. Avoid applying the gel directly on your gum or inside of your lips! lt will create a burning feeling. This is nothing to be alarmed about as the burning feeling will go away within 24 hours.Just make sure to rinse with water.
4.Make sure full charge before first use. Put mouth piece into your mouth and bite it, then turn on the light. Take deep breaths before treatment to decrease saliva production.(Excessive amount of saliva will dilute the gel's concentration.)
5.The whitening device will turn off automatically after 16-minutes.Take it out, rinse the mouth piece and your mouth with water and compare your teeth with shade guide paper again to see how many stages you have improved.
6.Do not eat or drink anything except water for 30 minutes after you finished the treatment.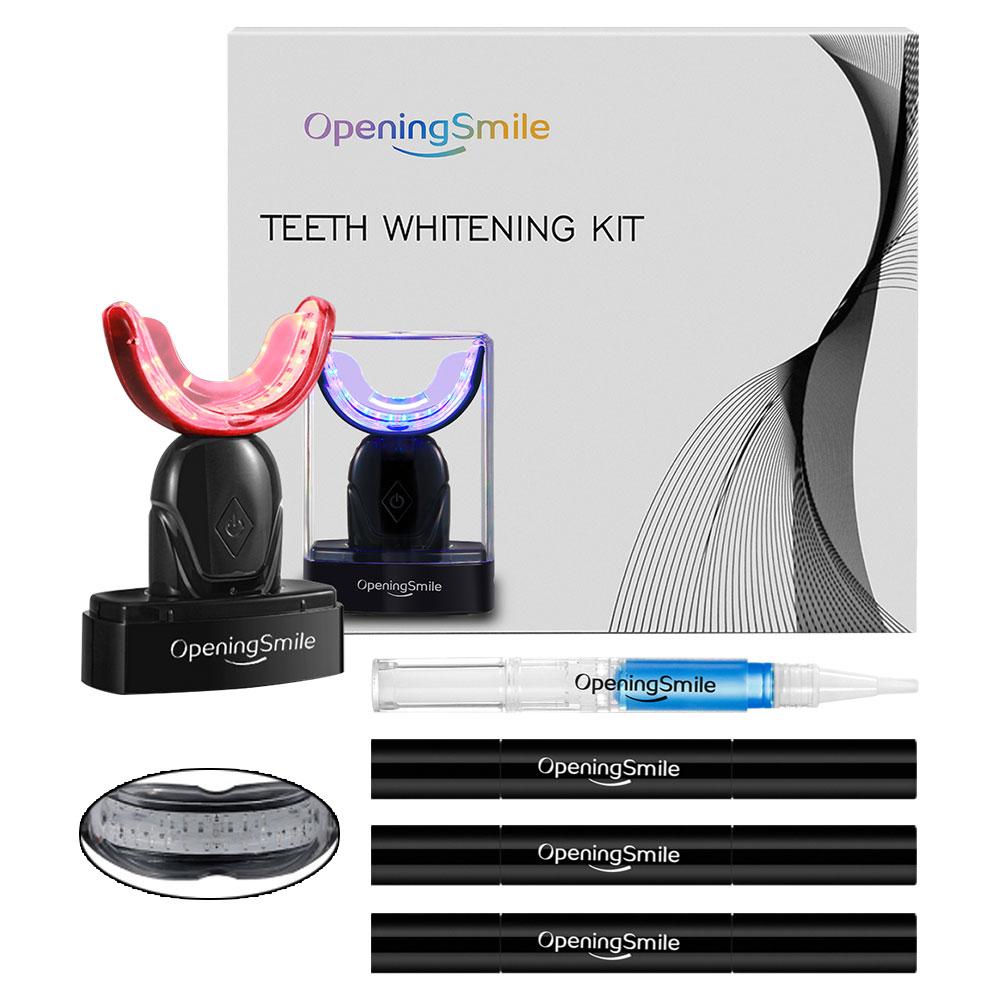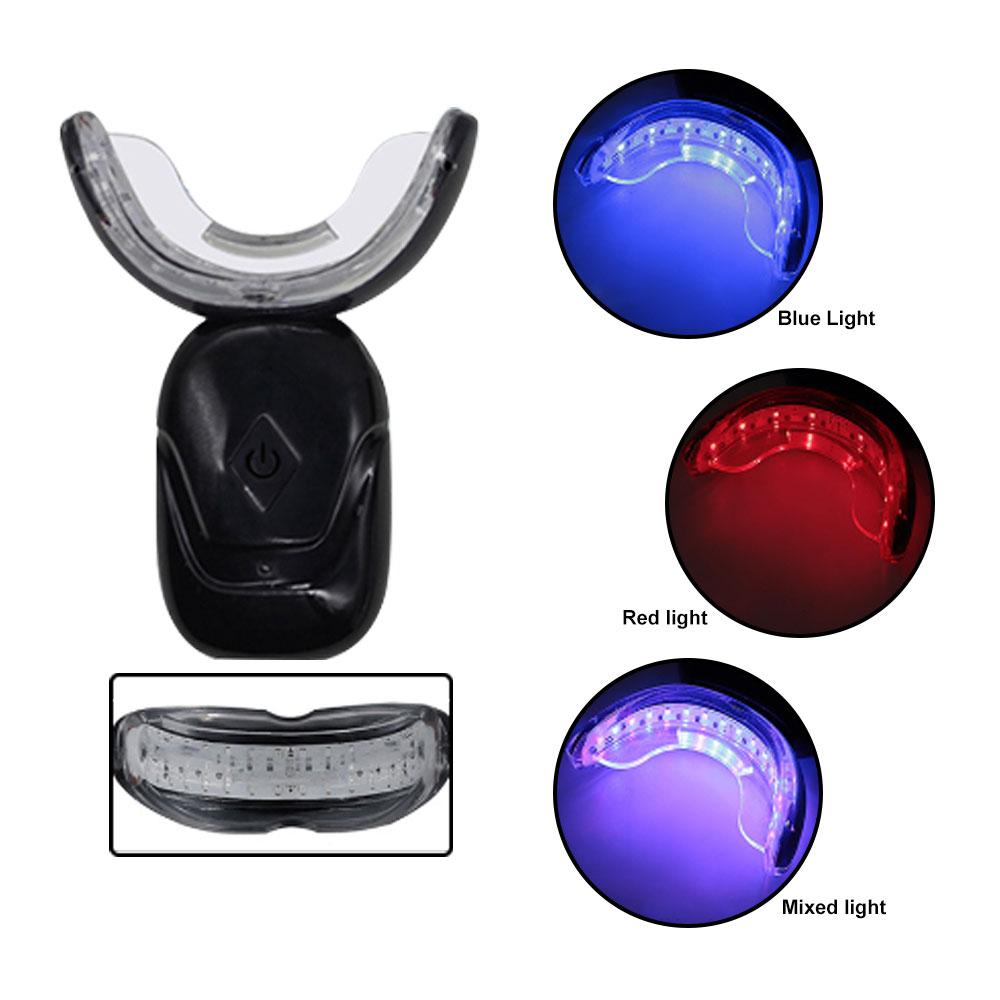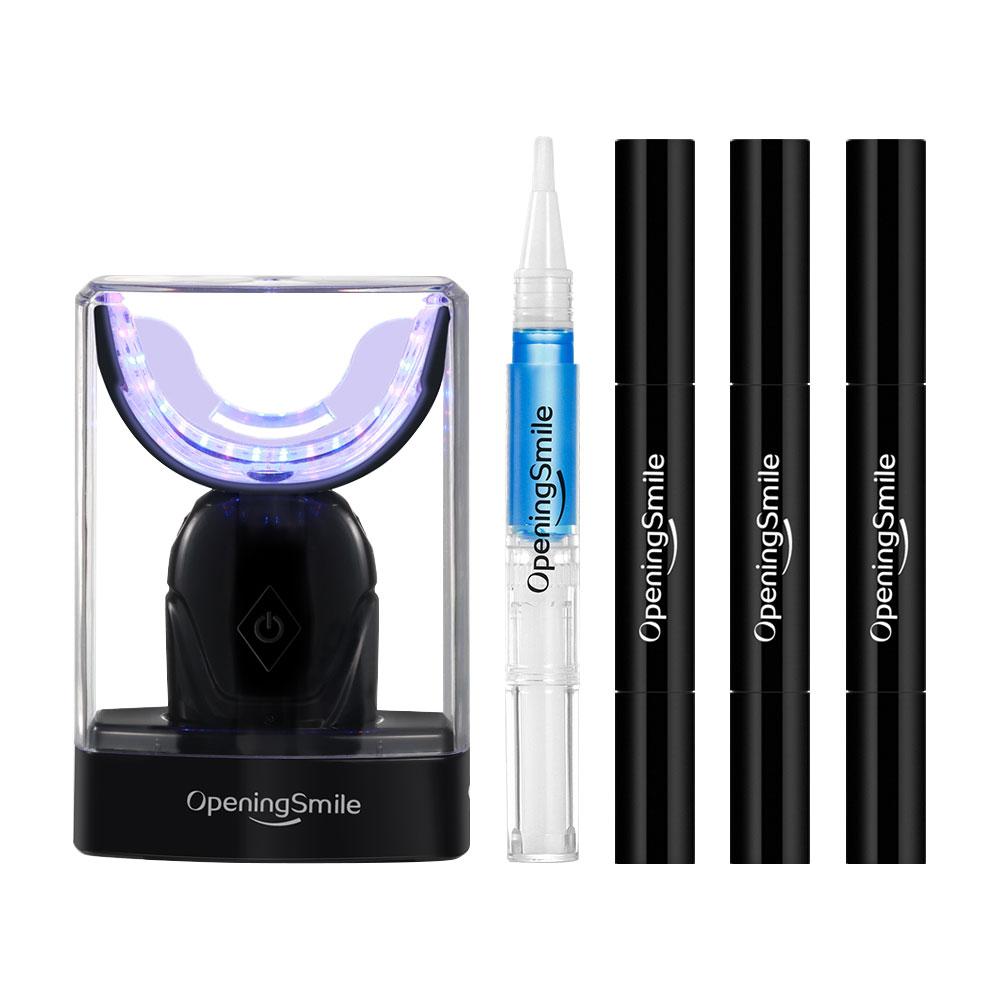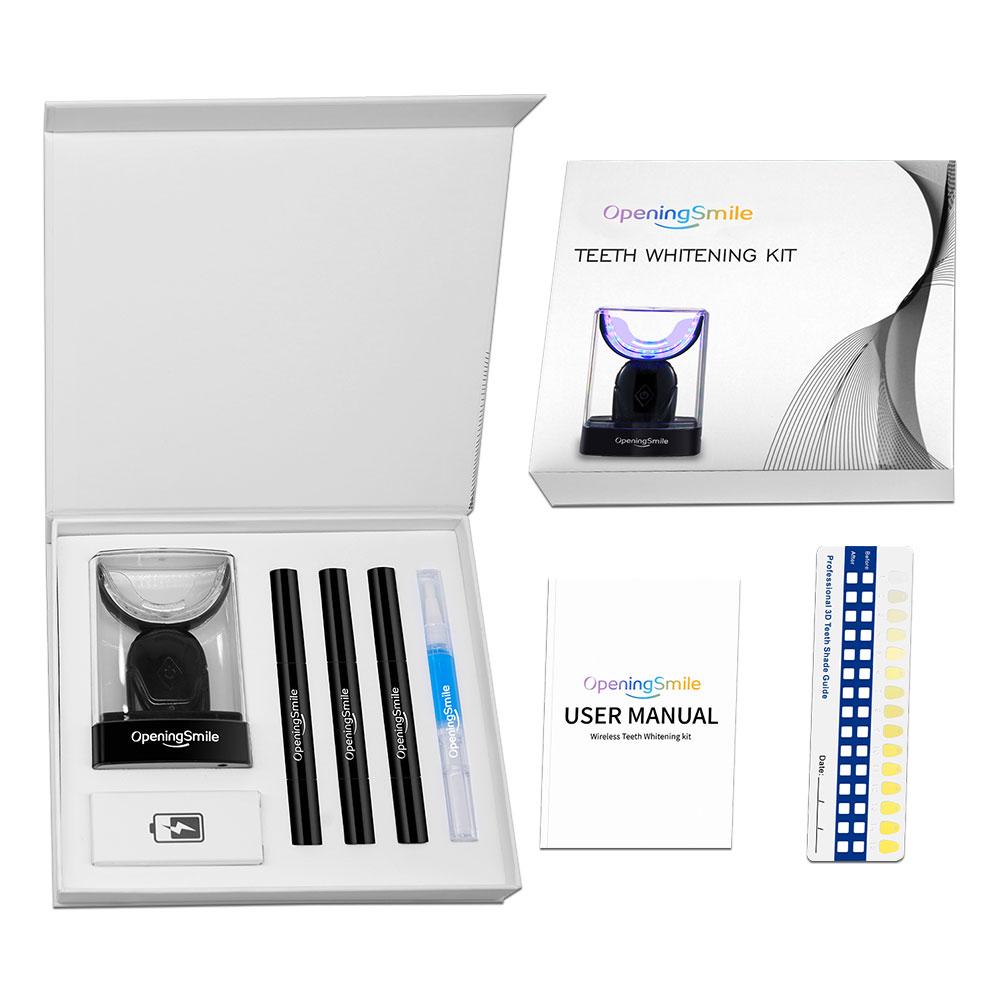 Payment & Security
Your payment information is processed securely. We do not store credit card details nor have access to your credit card information.