Roll over image to zoom in
Description
This denture adhesive cushion is perfect for denture wearers who have severely flattened alveolar bone and atrophy. It assures a strong bond between denture and gum.
Non-Chemicals, non-zinc,easy cleanup and significantly improve the retention and stability of dentures.
The cushion is not soluble in liquids, it is also effective for patients with excess saliva.
It also acts as a soft liner that relieve tenderness prevents tissue irritation, compression ulcers and inflammation of oral mucosa,safe and comfortable.
The soft denture adhesive cushion promises long-lasting hold without ooze or mess,your dentures won't slip when eating , laughing and speaking.
you can cut strips to a comfortable size,keep in mind that leaving the denture margin of 2mm.
keep in mind that leaving the denture margin of 2mm.when bed-time please remove the denture for cleaning and let the gum relax.
How to use:
1. Clean and moisten the dentures.
2. If the cushion is too large, cut the cushion to appropriate with scissor, keep in mind that leaving the denture margin of 2mm.
Do not cover.
3. Moisten the adhesive cushions in warm water, place and press it on the denture. Press the cushion with two thumbs from the denture to the sides,until the cushion is completely flat docide.
4. Place dentures into mouth. Hold firmly until secure.
Specification:
Function:false teeth sticking
Apply to:Upper
Color:white
Count:30pcs each pack (total 4pack)
Package Includes:
4*Denture Adhesive Cushion(30pcs each pack)
1* manual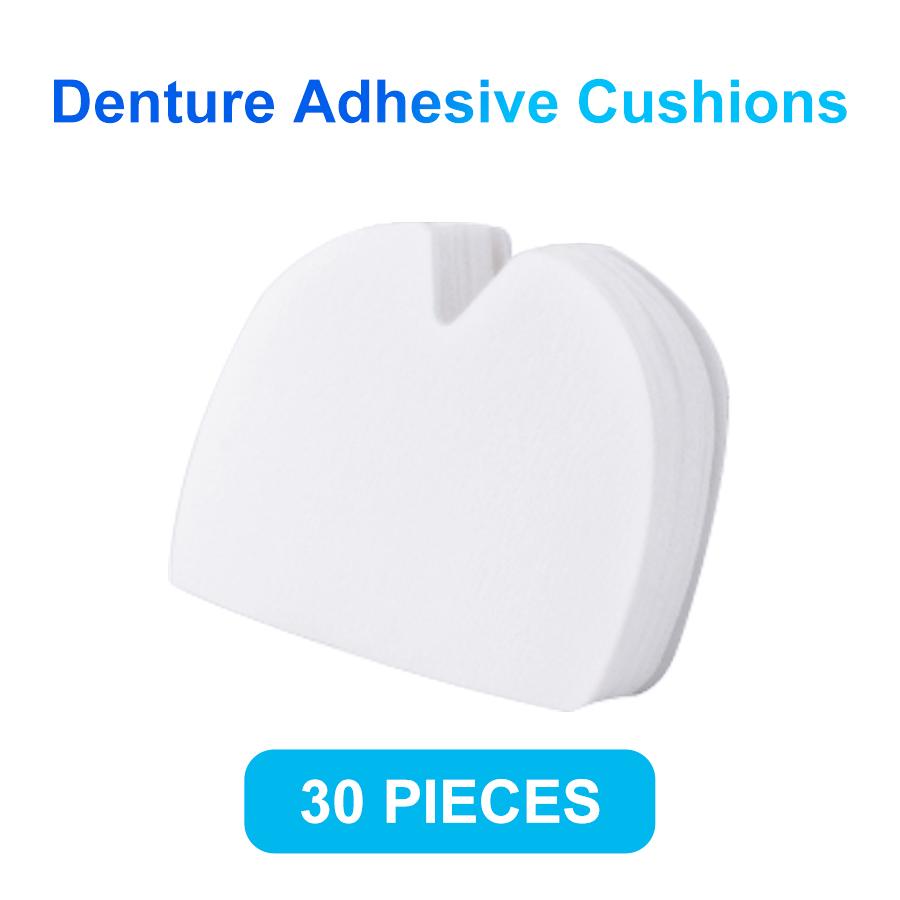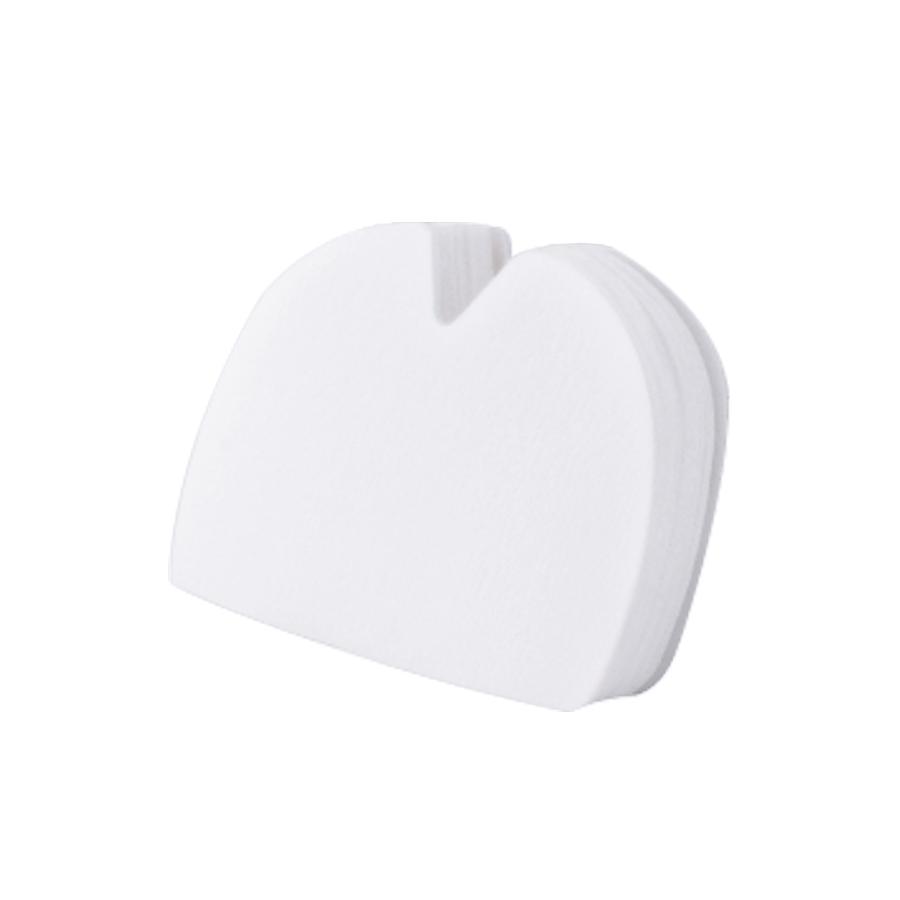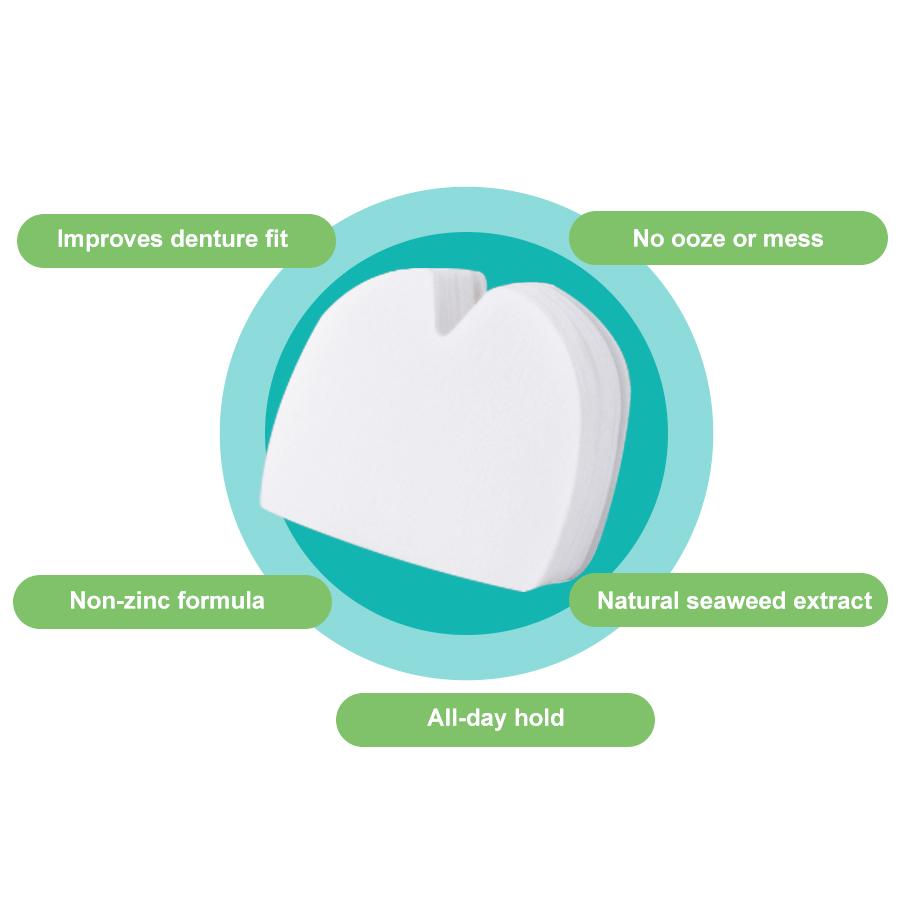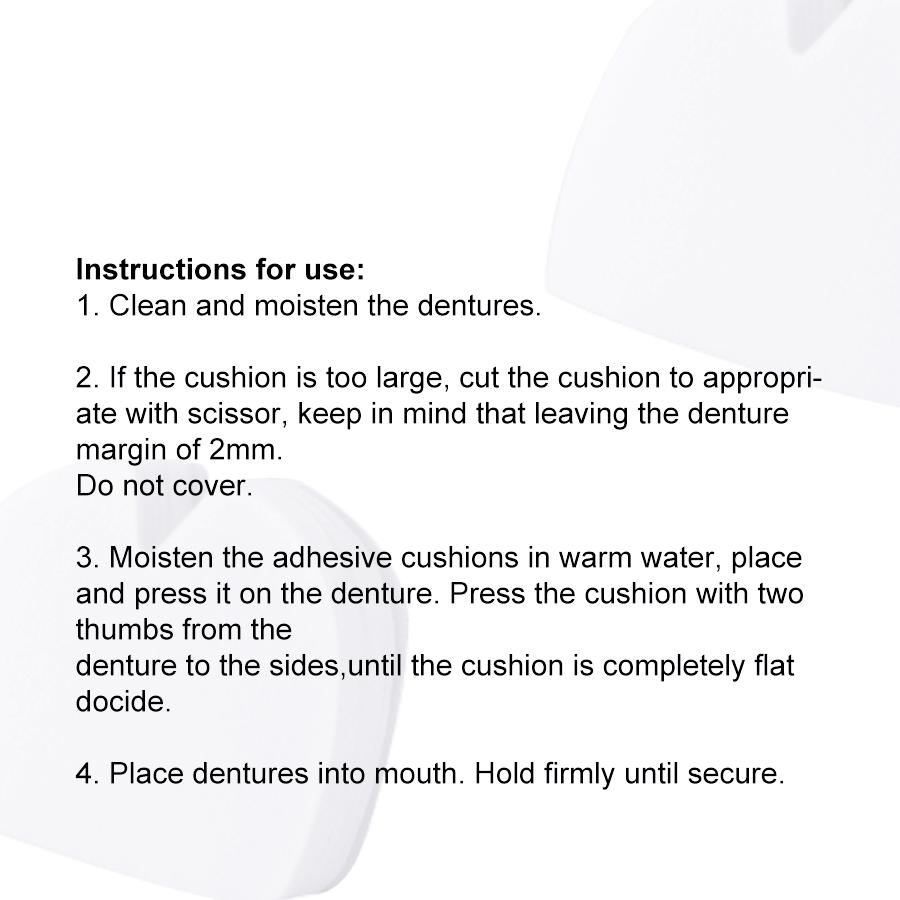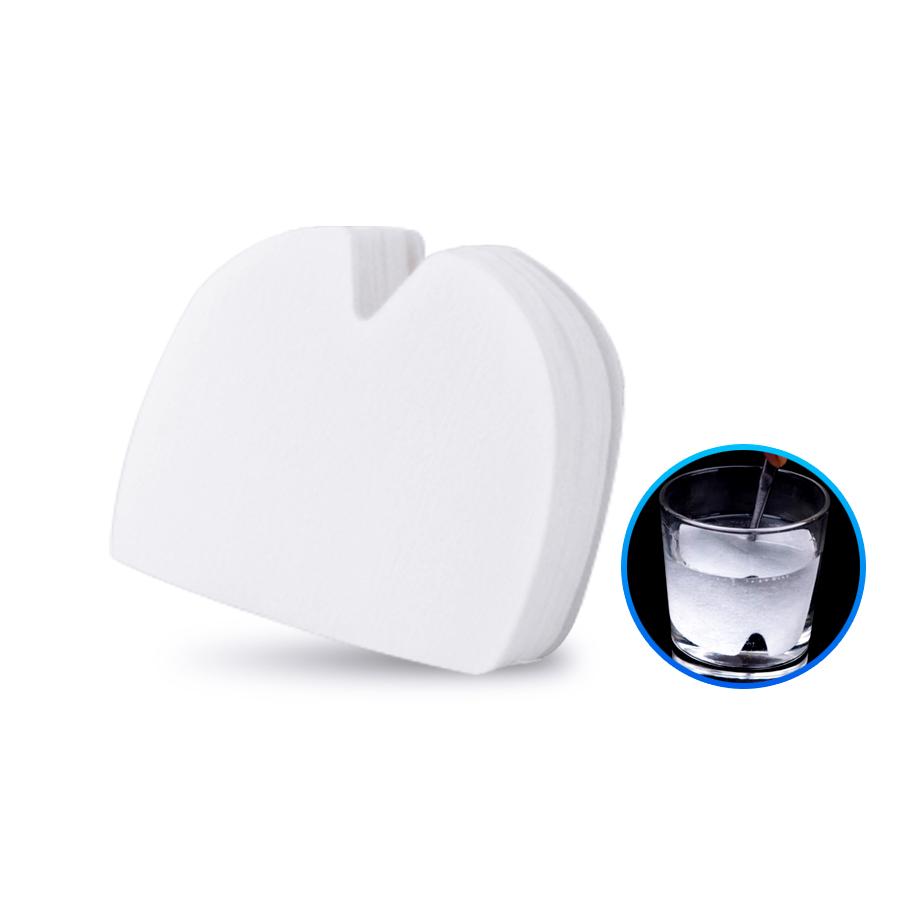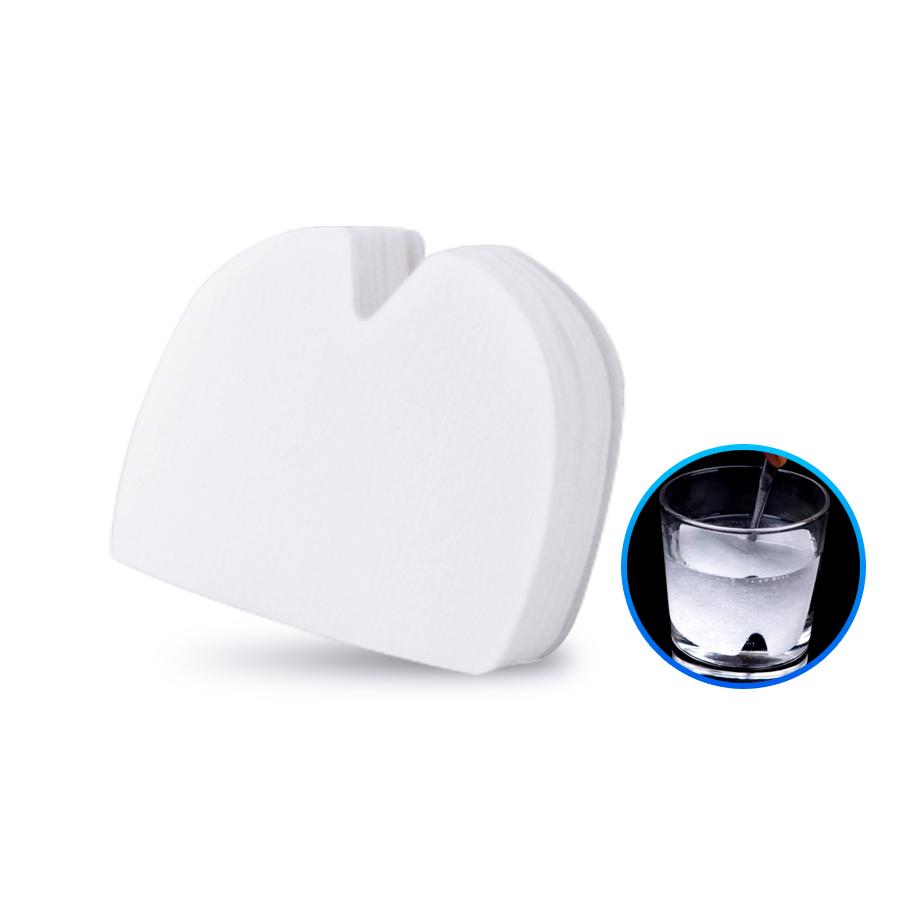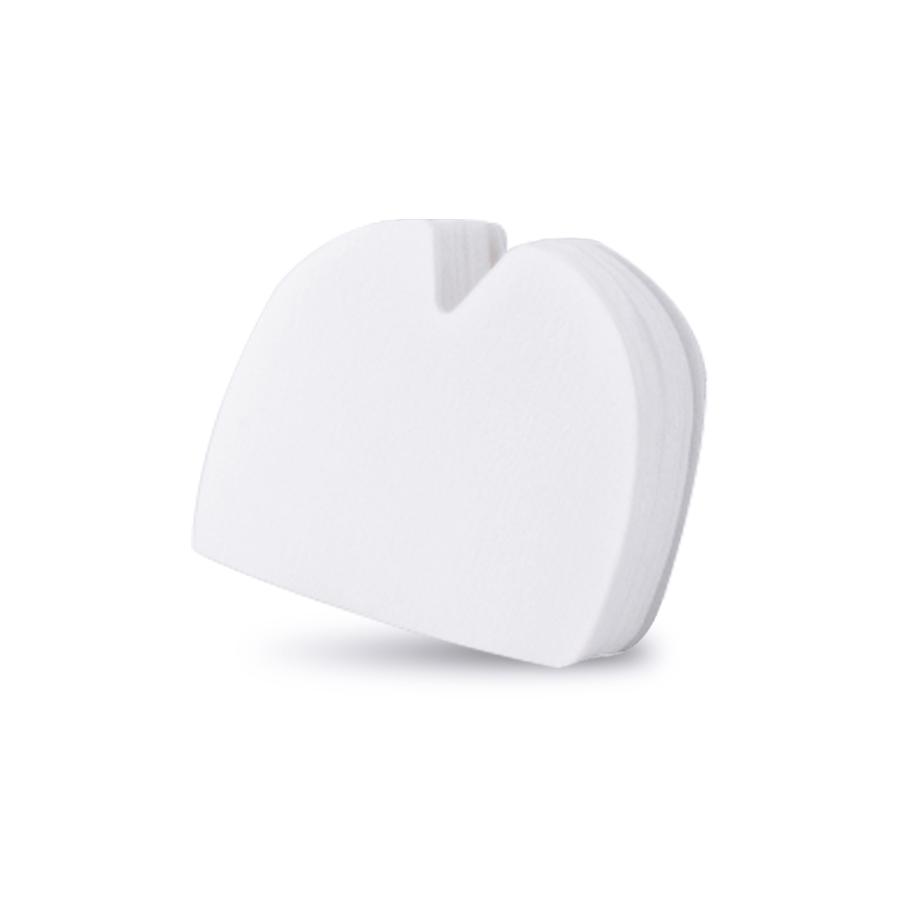 Payment & Security
Your payment information is processed securely. We do not store credit card details nor have access to your credit card information.